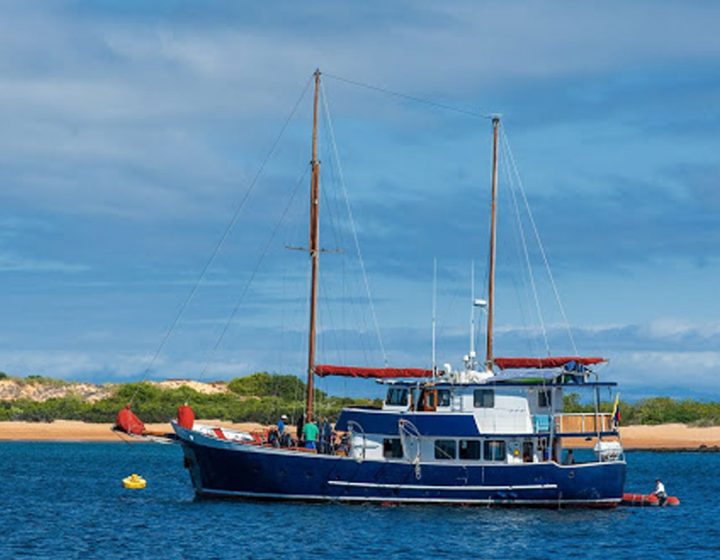 Dutch built with teak decks in 1966 as a luxury private yacht, the Samba is now a perfectly well converted cruise boat specialized for Galapagos Islands vacations. The SAMBA accommodates 14 guests, a perfect number to enjoy the magic of the Islands...
Reserve
View More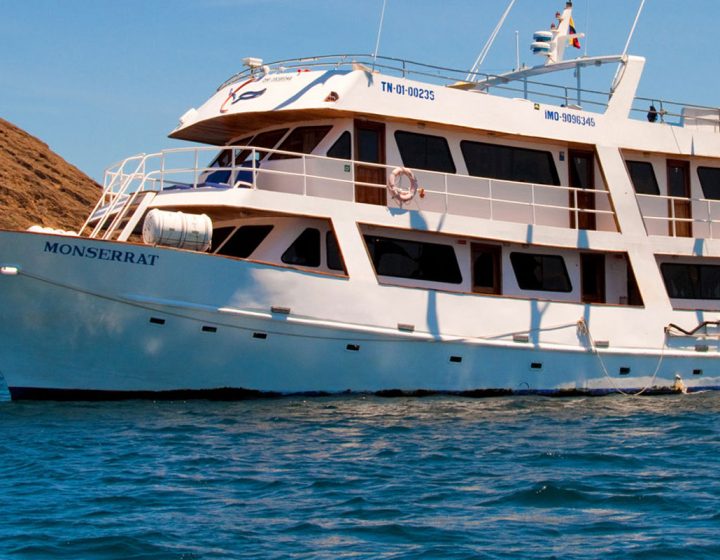 The Monserrat is a beautiful vessel designed to complement an unforgettable excursion to the Galapagos Islands. Guests are comfortably accommodated in eight fully air-conditioned double cabins with low beds, and private bathrooms which have hot and cold water options and glass shower...
Reserve
View More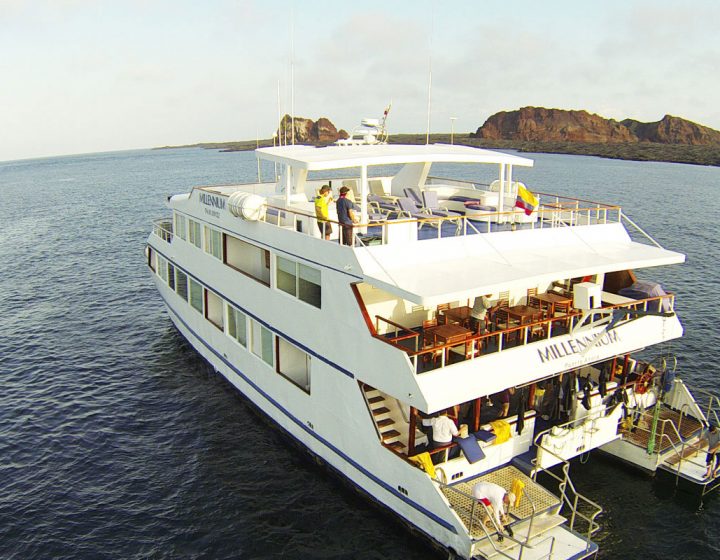 The MILLENIUM is the most elegant and comfortable catamaran in the Galapagos while providing the highest standards of security. The ample spaces in cabins, living rooms and bathrooms fit the elegance and comfort required by high standard passengers. The atmosphere of a...
Reserve
View More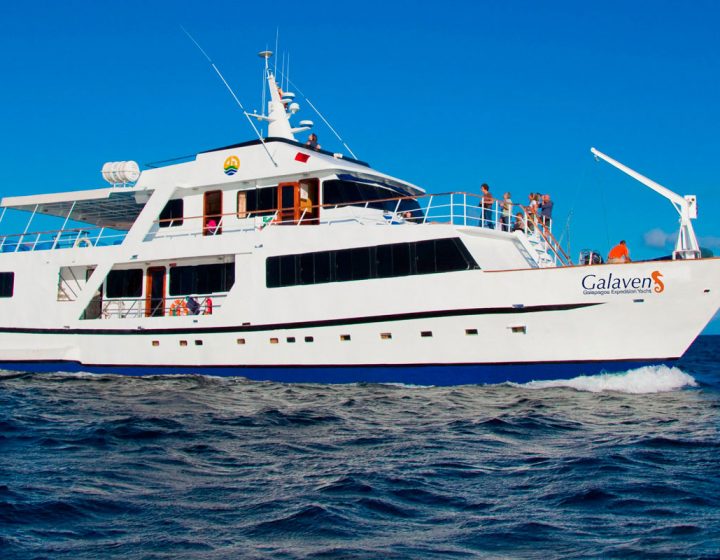 The Galaven is for adventurers with a mid-range budget who want to visit the Galapagos Islands. This 88-foot motorized, 20-passenger yacht offers high-polished wood trim and floors, a library with TV and DVD player, and sun deck with chaise lounges. The spacious...
Reserve
View More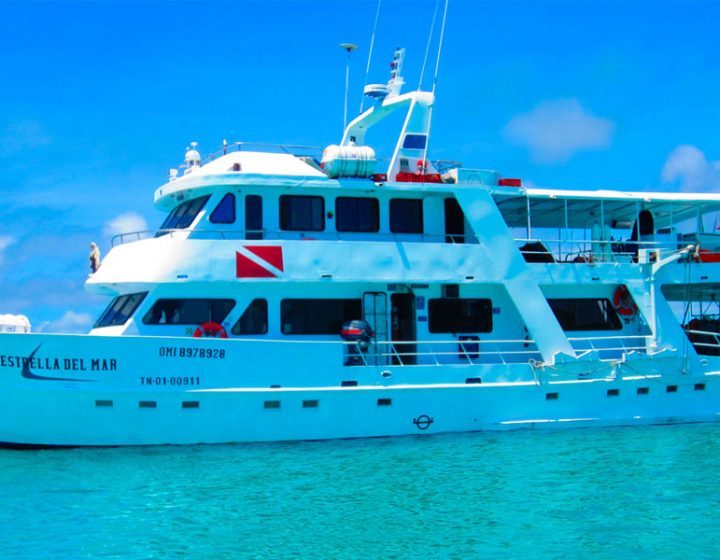 Estrella del Mar is a ship that cruises the Galapagos Islands with style. On-board accommodation can be found in one of the eight double cabins which feature windows, air-conditioning, and private baths with hot water. She also offers a bar, TV/DVD use,...
Reserve
View More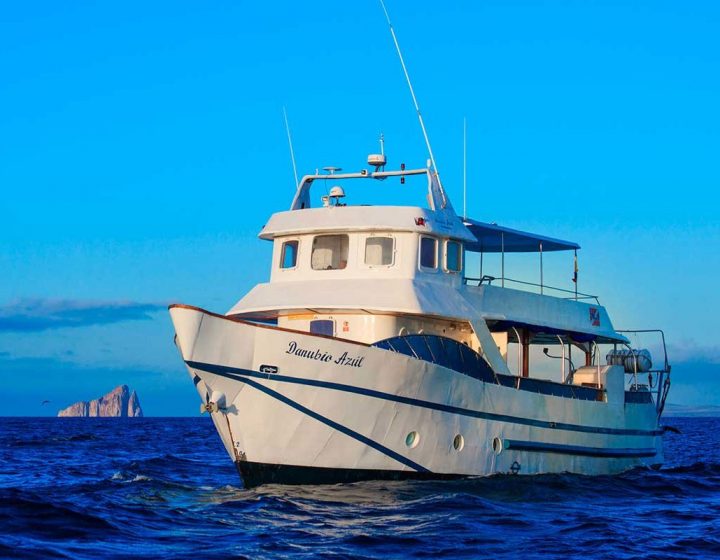 The Danubio Azul is a Tourist Class Diving yacht just launched in August 2016. The vessel is authorized by the Galapagos National Park for Naturalist and Diving Cruises. We guarantee an exceptional, safe and unique experience in one of the Top Diving...
Reserve
View More